Your ideal partner to develop a profitable business that works as hard as you do.
TAI provides consultancy services, including Business management and administration, professional Coaching and Mentoring, Strategic advisory and International business development.
TAI supports SMEs focusing on international growth to achieve their global potential providing a full range of services such as: market scan and analysis, international partner research and selection, development of foreign trade network, customs consultancy and organization of trade missions abroad.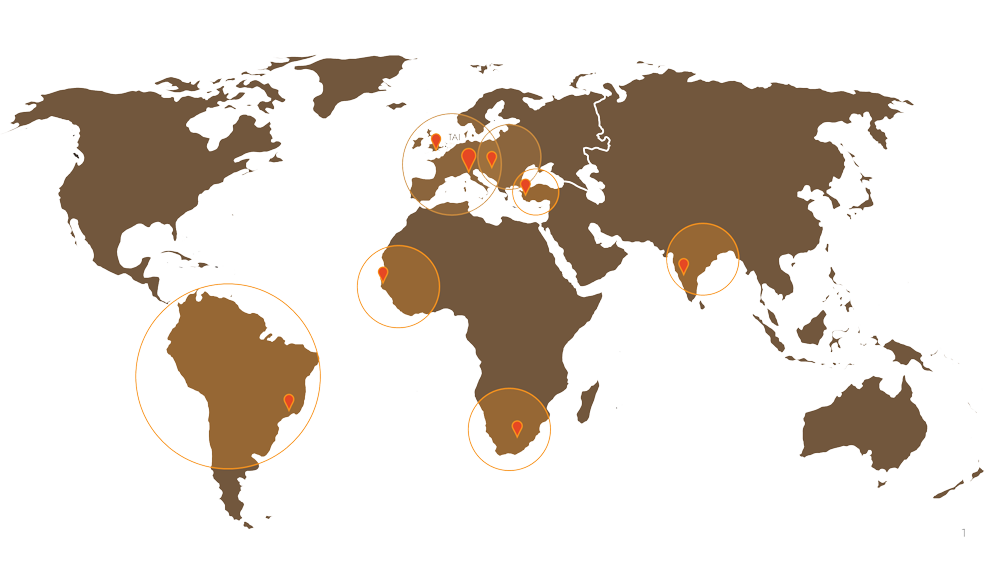 TAI TEAM
---
Our Team is made up of Native -speaking professional Managers on main target markets: Europe,
UK, Middle East, West Africa, South Africa, US, Latin America, Indian and Asian Area.
TAI GOES TO…LONDON!
We are looking forward to welcoming you in our new office in Holborn, contact us and meet our team!
---
TAI UK LTD
Suite 2935 Unit 3A, 34-35 Hatton Garden, Holborn, London
TAI IS CERTIFIED BY ITALIAN GOVERNMENTAL INSTITUTIONS AS A TEMPORARY EXPORT MANAGER COMPANY:
---
Since 2021 it has been an ISO 9001:2015 certified institution and is accredited by the Marche Region for Higher and Continuing Education, delivering funded and fee-based courses. TAI is also certified by MISE, MAECI and SACE as a Temporary Export Manager company for business internationalization projects.
Tailor made solutions suited to your business
International network of skilled professionals
Business hubs on main target markets
Focus on Innovation and Digitalization
CONTACT US FOR A FREE CHECK UP
---